1.  Sunsets, Sunsets, Sunsets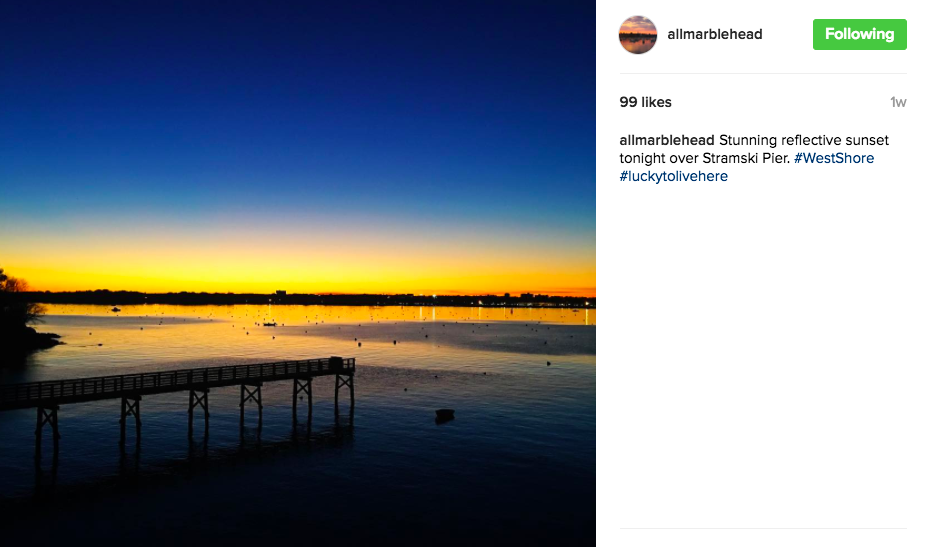 We chose this picture from our Instagram page but it's just one of countless take-our-breath-away images popping up night after night after night.  If a day in Marblehead has to end, this is the way to do it.
2.  The Ho-Ho-Holidays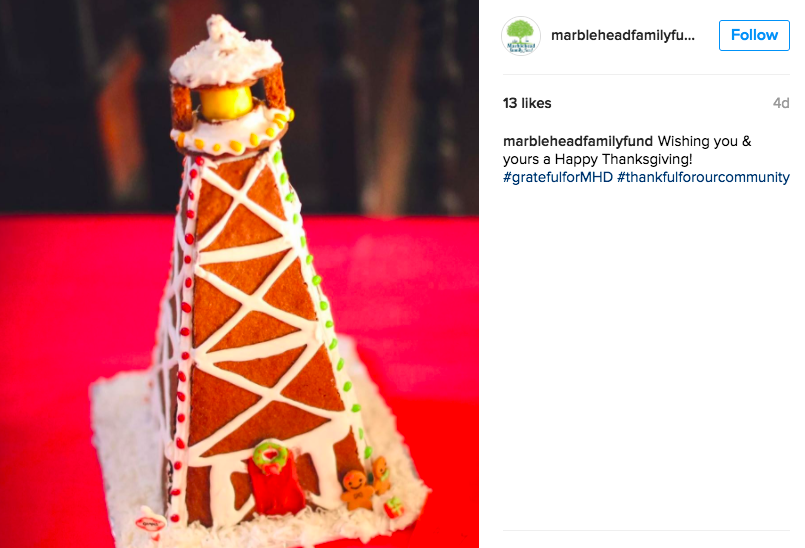 Nowhere else (yes, nowhere) does the Holiday Season as well as Marblehead.  From countless twinkling white lights on classic Colonials to the annual Christmas Walk Weekend to a Gingerbread Festival run by a local charity, nothing says "New England Charm" like the month of December in  Marblehead.
3.  Wednesdays in Marblehead (and Tuesdays, and Thursdays, and…)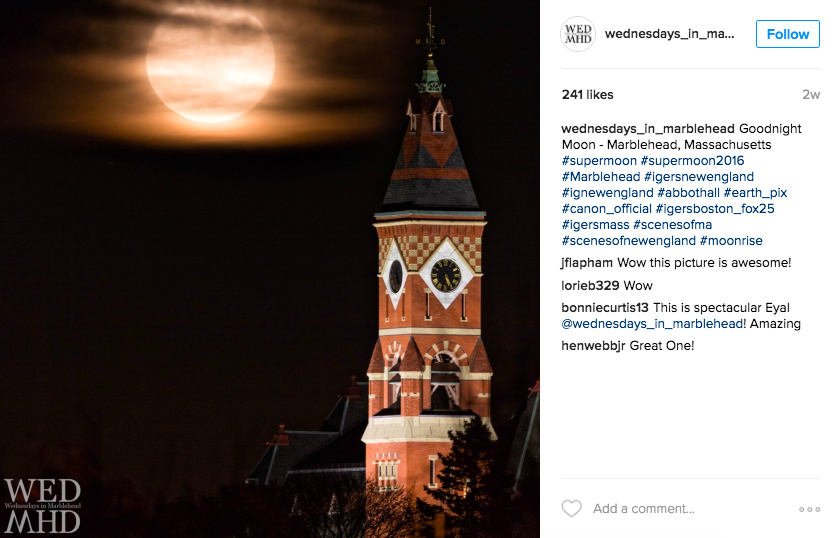 You now how a parent lovingly looks at their child and sees them as very few others can?  Eyal Oren may well see our town in the same way.  His images capture her beauty, not only in her most obvious ways (her sunsets, boats, historical buildings) but Wednesdays in Marblehead always seems to find those special shots that make Marblehead…well…Marblehead.  Her people.  Her events.  Her heart and her soul.